Trailer Lumber Options Guide
We have compiled a guide to help you choose the best lumber option for your trailer. If you already own a PJ Trailer and would like to replace your deck with one of these lumber choices, please
contact us
.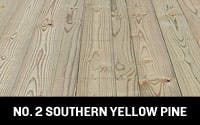 No 2. Treated Southern Yellow Pine (Standard)​
Our pressure treated No 2. Southern Yellow Pine is our standard lumber. This wood is native to the Southern United States and has great loading bearing capacity. It is one of the hardest pines and provides very good durability for trailer decking.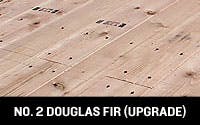 No 2. Douglas Fir (Upgrade)​
Our Douglas Fir is kiln dried and is typically sourced from the Western United states. Douglas Fir is known for being very dimensionally stable, strong, and having good rot resistance. It also has fewer and smaller knots than our standard southern yellow pine. This is the most affordable lumber upgrade we offer.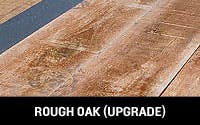 Rough Oak Floor (Upgrade)
Rough oak is our toughest flooring choice for our trailers. Rough oak is very durable and can take more abuse than pine and Douglas fir. It is the only flooring choice we recommend for steel tracked equipment. Rough oak is the next step up in price from Douglas Fir.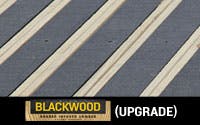 Blackwood (Upgrade)
Blackwood is a very special lumber product that has a rubber insert infused throughout the top of the board. Blackwood is made with Weyerhauser treater series pine that undergoes a strict computerized grading process that greatly minimizes warping. The ultra-durable rubber increases the traction when loading equipment. It also makes the deck safer to walk on and improves load securement. Since the majority of the surface is rubber, it will also age better than a typical trailer. Blackwood when sold in the outer deck configuration is slightly cheaper than rough oak and more expensive than rough oak for a full deck. We recommend watching our Blackwood video for more detailed information about this option. Also note that Blackwood is sold on open trailers exclusively through PJ Trailers.